Voice assistant capability was the latest feature we added to the pHin mobile app. We needed to showcase an example of voice commands that users can ask Amazon Echo or Google Home when activating this feature. Presenting an example was necessary to educate the user about the different command phrases used in Alexa vs. Google Assistant.
Length of Project: 3 days - Sep 2020
The Challenge
The requirement for this project was to have both voice assistant device and pHin monitor in the same frame. I needed to work out a layout and set-dressing that shows voice assistant in the foreground and pHin monitor in the back inside a pool or a hot tub.
Outcome
An illustrated example of a conversation between user and the voice assistant popping up when the user is activating this feature in the pHin App.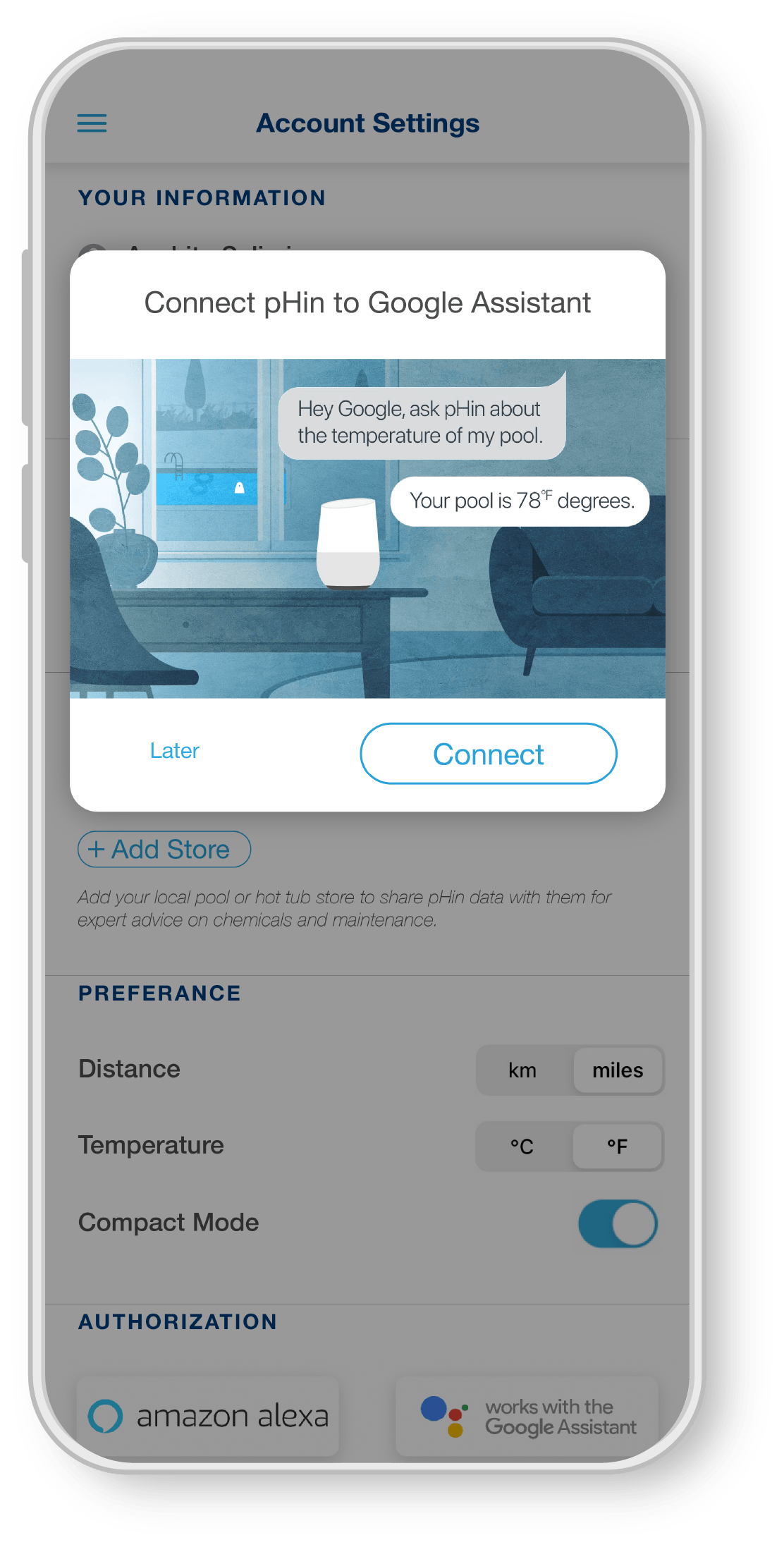 Initial Approach
It was a quick turn around project, so my first approach was the simplest; laying out the conversation as plain text.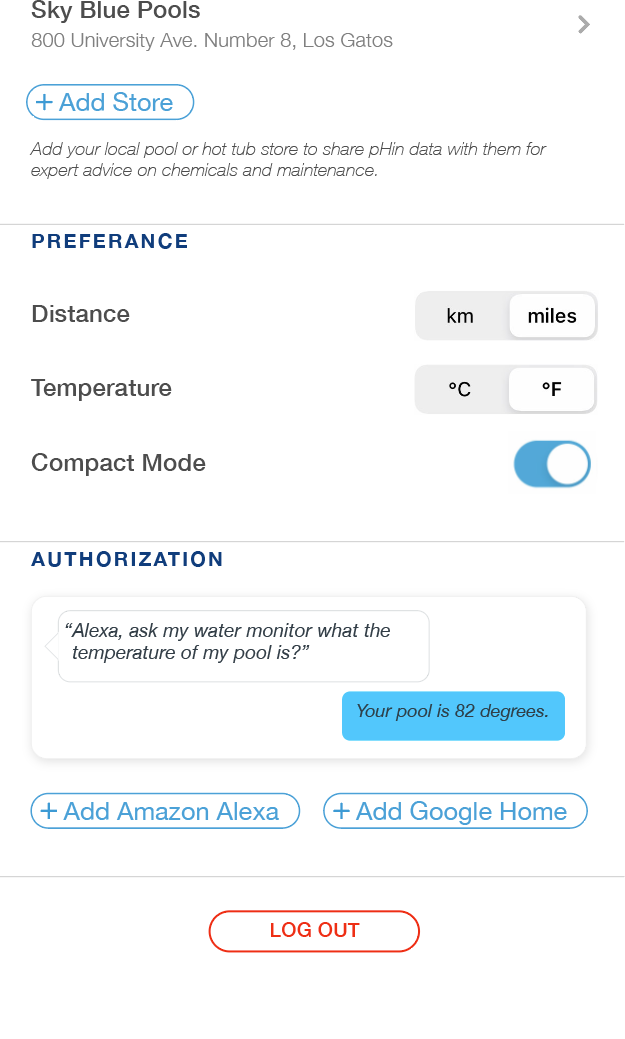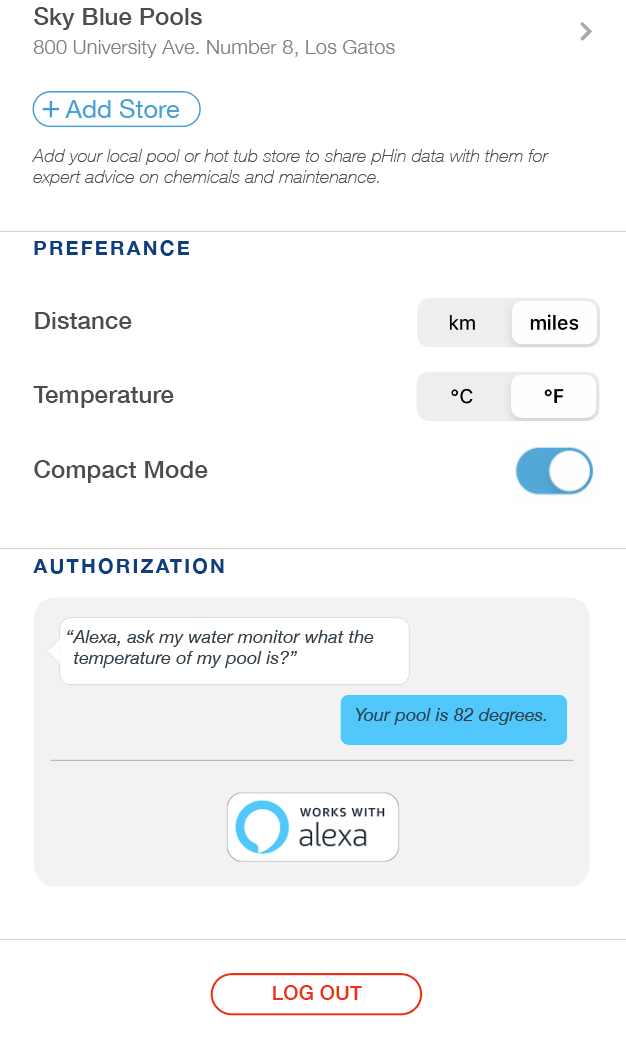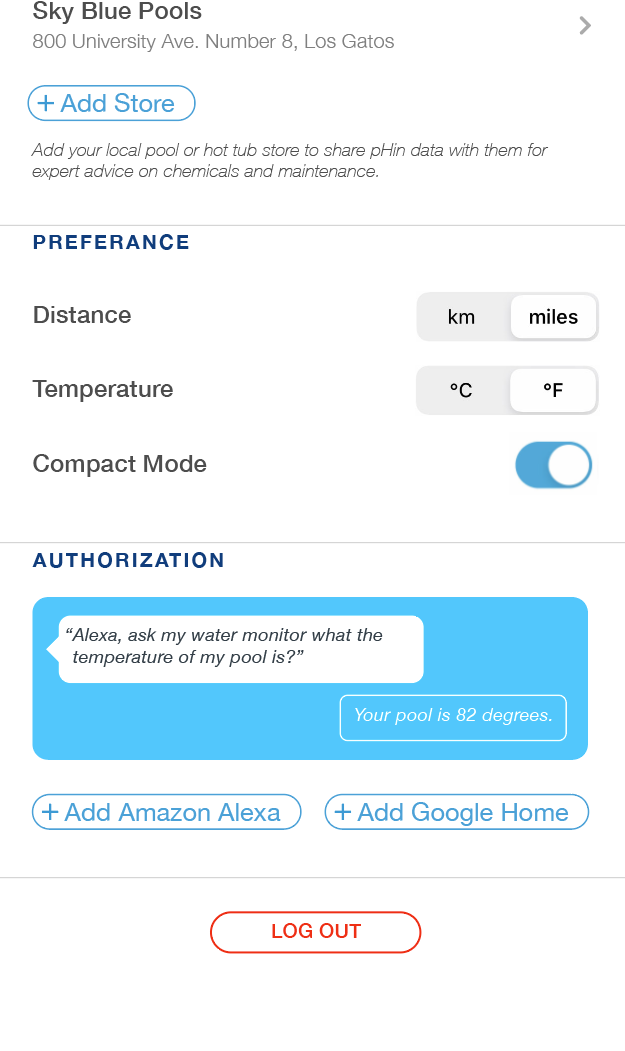 Illustration
Main concern was whether the simplicity would make it inconspicuous and user might just skip reading it. So I decided to make an illustration that incorporates the familiar faces of

Amazon Echo

and

Google Home

.
I tried to keep the colors of the illustration inline with pHin app color theme, while incorporating the design guidelines of both Google and Amazon.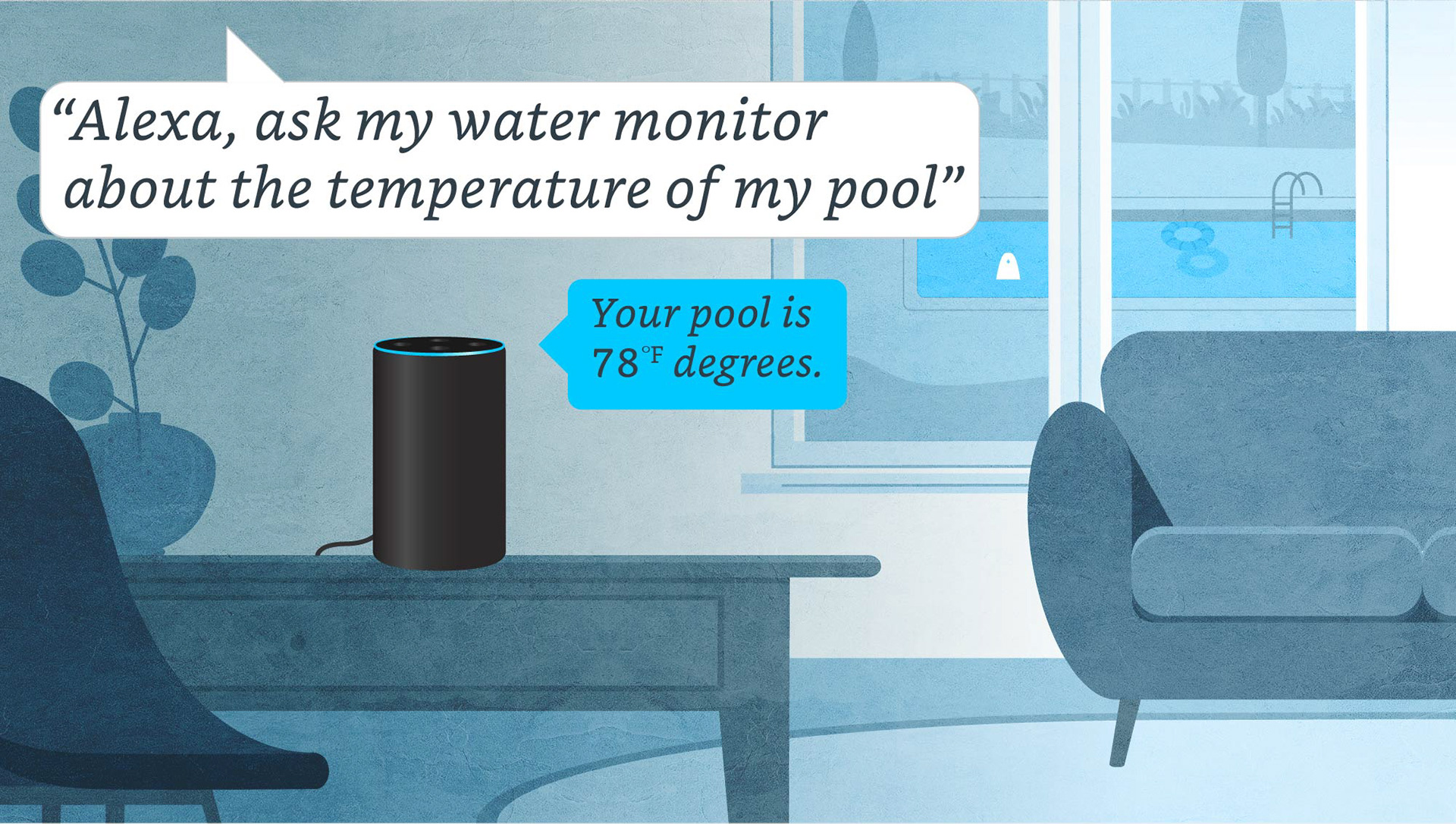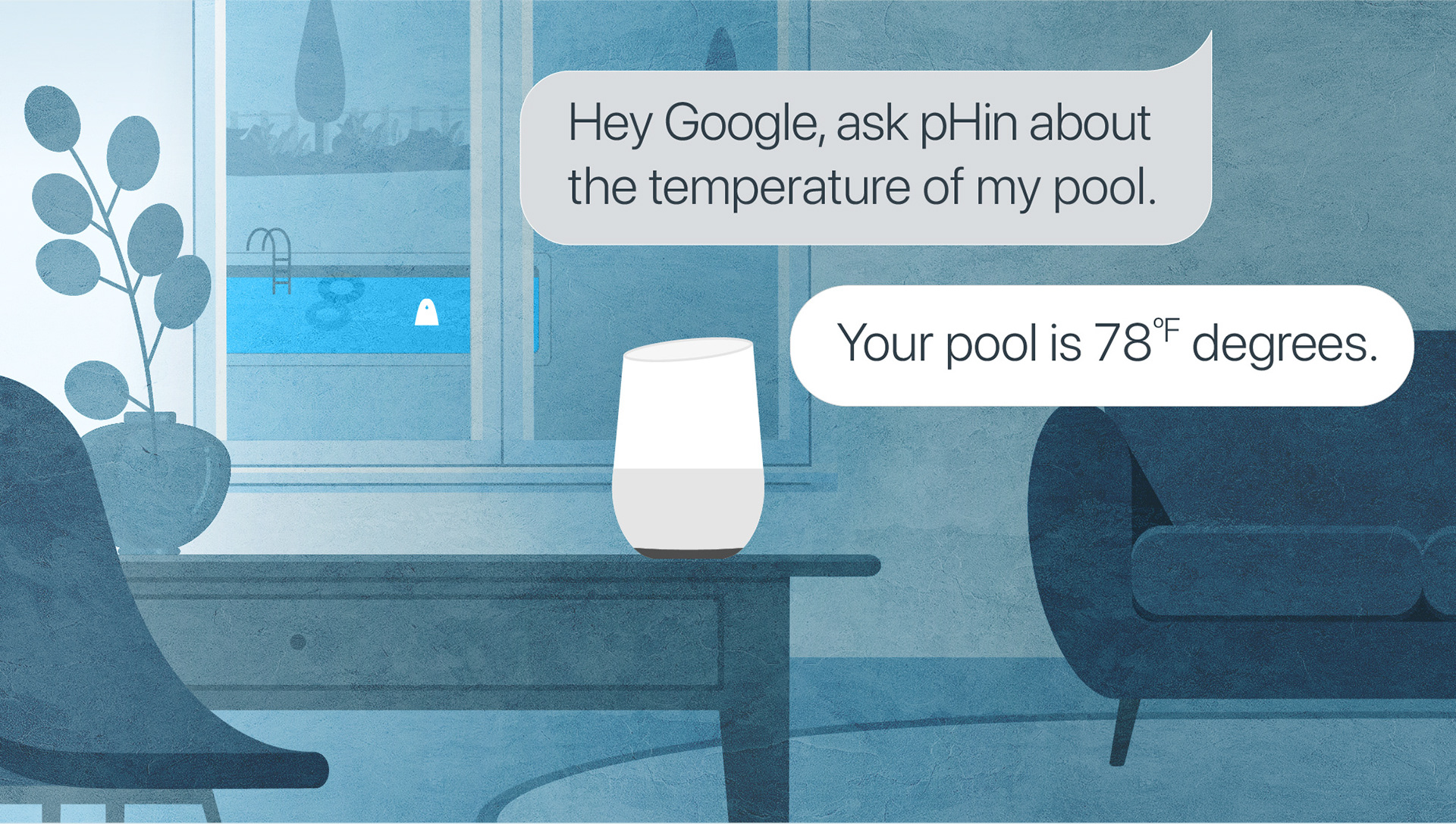 Notice the difference between the commands:  
- Alexa, ask my

water monitor

about the temperature of my pool.
- Hey Google, ask

pHin

about the temperature of my pool.
released in the pHin mobile app
Social Media Contents
I also helped pHin marketing team creating the following images (and several more) for our social media and marketing campaigns, announcing the newly released feature.