I own 100% of the visual design and animation in this project
pHin makes water care smart and easy for pool/hot-tub owners, but that's not all.
Another great feature pHin has is a portal that helps retailers track their customers' water quality and needs. This dashboard is designed for retailers or pool service providers to monitor and access each of their customer's data. I was responsible for designing a responsive dashboard which is clear and easy to use, while fitting a lot of information.
Clicking on one of the names in the list will take you to a dashboard showing all the information about pool/hot-tub and water quality with a 90-day history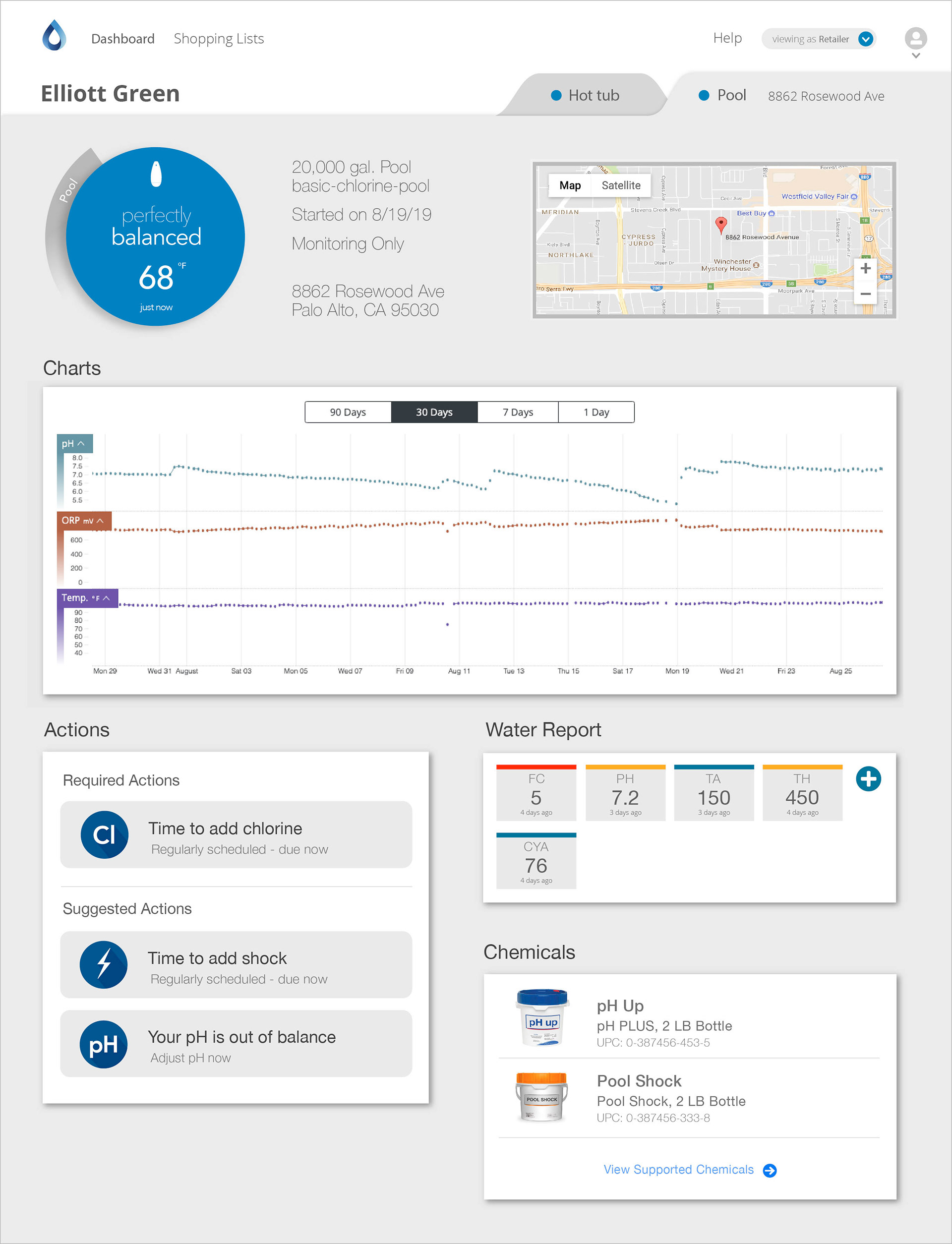 To accommodate pool service men on their daily route, this portal is designed responsive for mobile too