Overview
pHin makes water care

smart

and

easy

for pool and hot-tub owners. While this sounds appealing to our customers, it of course feels threatening to pool service providers. They don't want a smart device making their jobs irrelevant. That's why at pHin we decided to create a B2B portal for our business partners. 
In this portal, retailers or pool service providers can log in and see a list of their customers. They can monitor each of the customer's real-time water data and chemical inventory. This helps the business owner know the needs of their customer better (e.g. what chemicals brands they prefer, what is their current water status, and more..).
My job was to design a responsive and interactive dashboard that exhibits a large amount of information in a clear and user friendly layout. https://partner.phin.co/welcome
​​​​​​​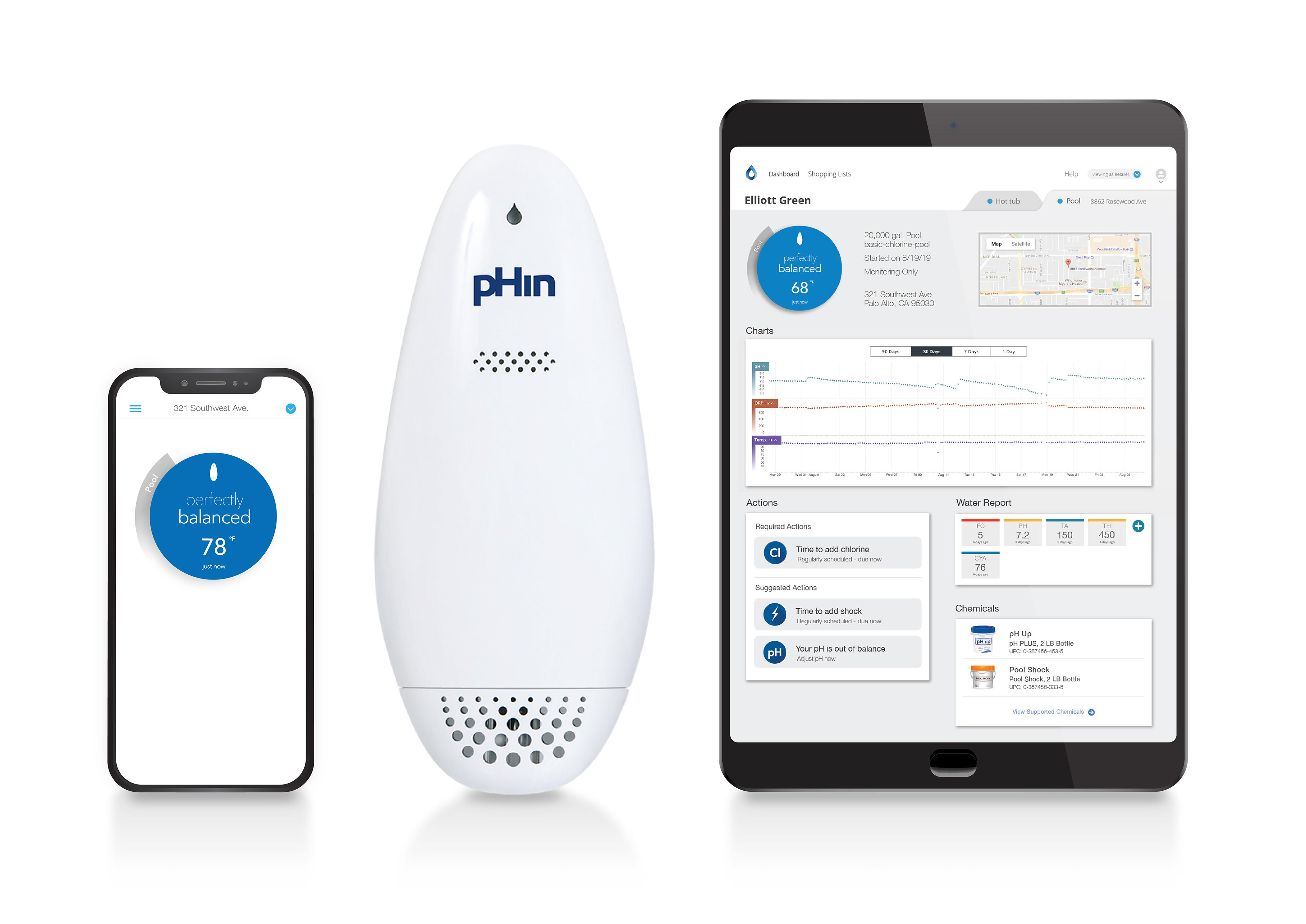 The Challenge
Partner portal was a fast growing product. When we first created it, we started off with limited features. After it was proven to be successful , we kept adding more features and improved its usability. As the designer my goal was to keep the visuals consistent with pHin mobile app to maintain our newly stablished brand. The challenge was to use the same design-guide while the target user group was different.
Outcome
A comprehensive web-based dashboard, including all information of customer's water. Information such as: type, size and protocol of the pool or hot-tub, the history of water quality, the inventory of customer's chemicals, and much more. The latest feature we worked on (and is not shown in the screens below) was to allow users add pictures of their pool/hot-tub to the portal.
This portal can be used on computer, tablet and phone.
The following wireframe shows the first version of the partner portal. User logs in, searches a customer's name, or sorts the list based on water quality (which means service urgency). Selecting a customer's name takes the user to the dashboard with all the information.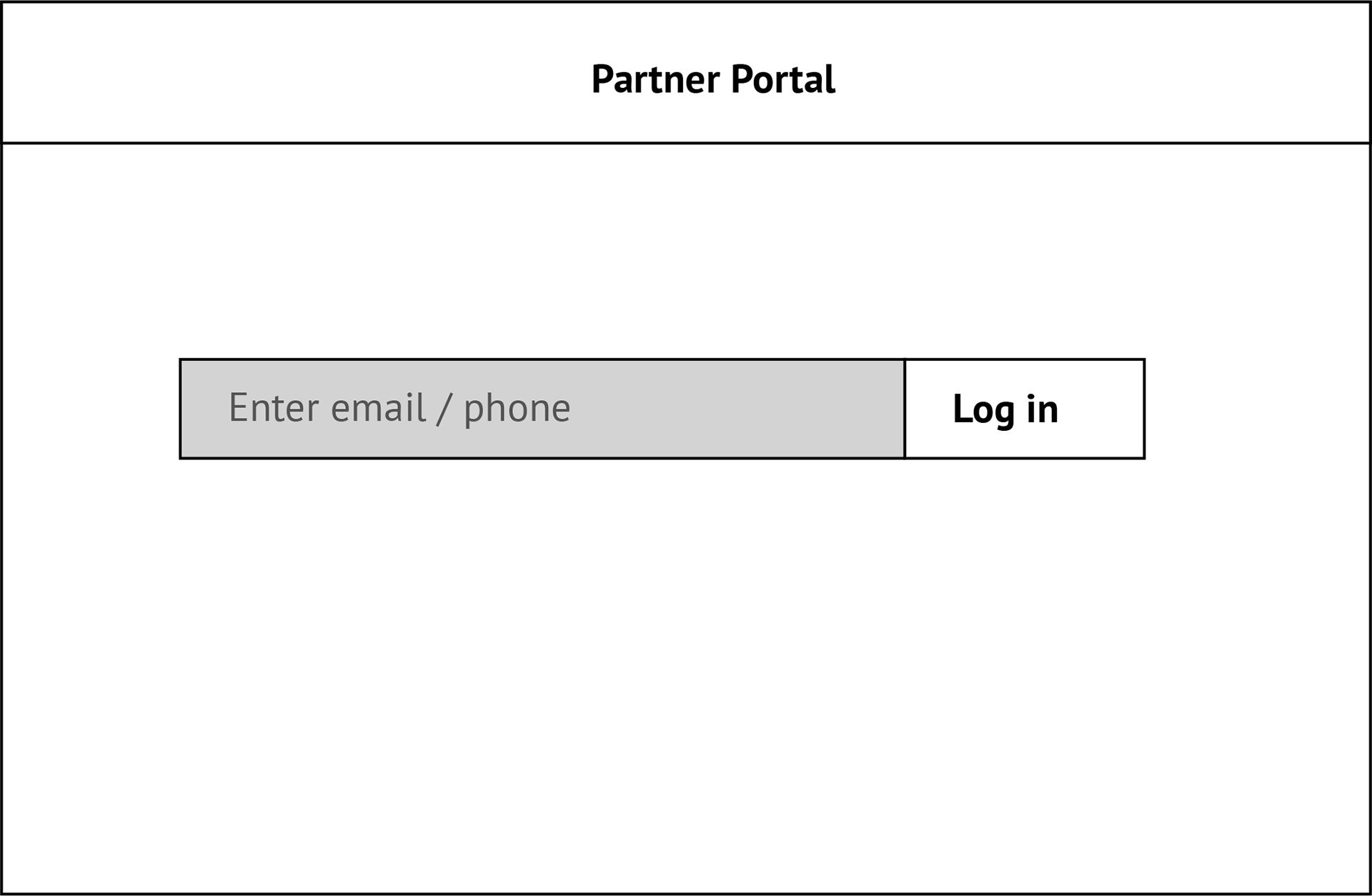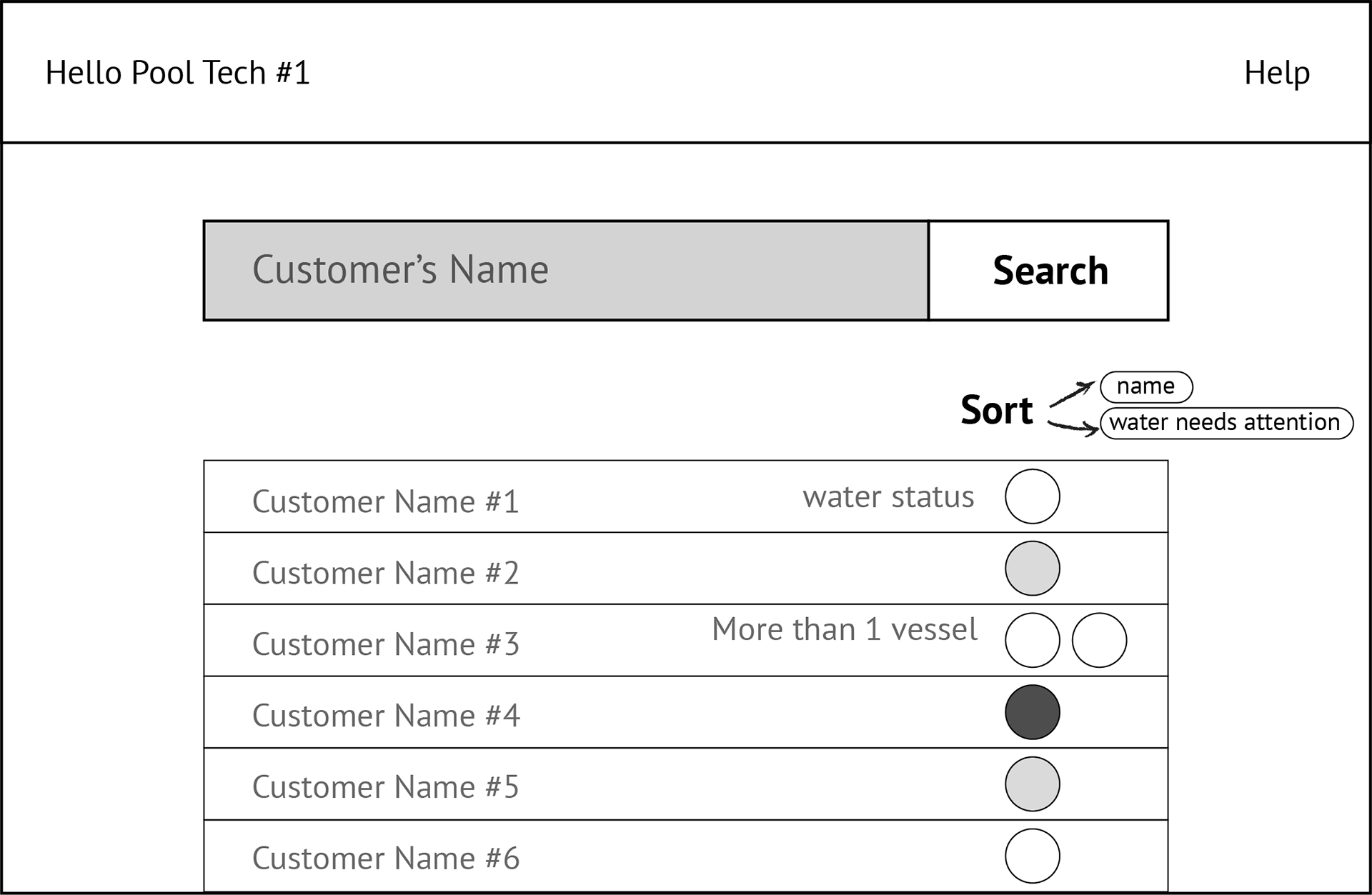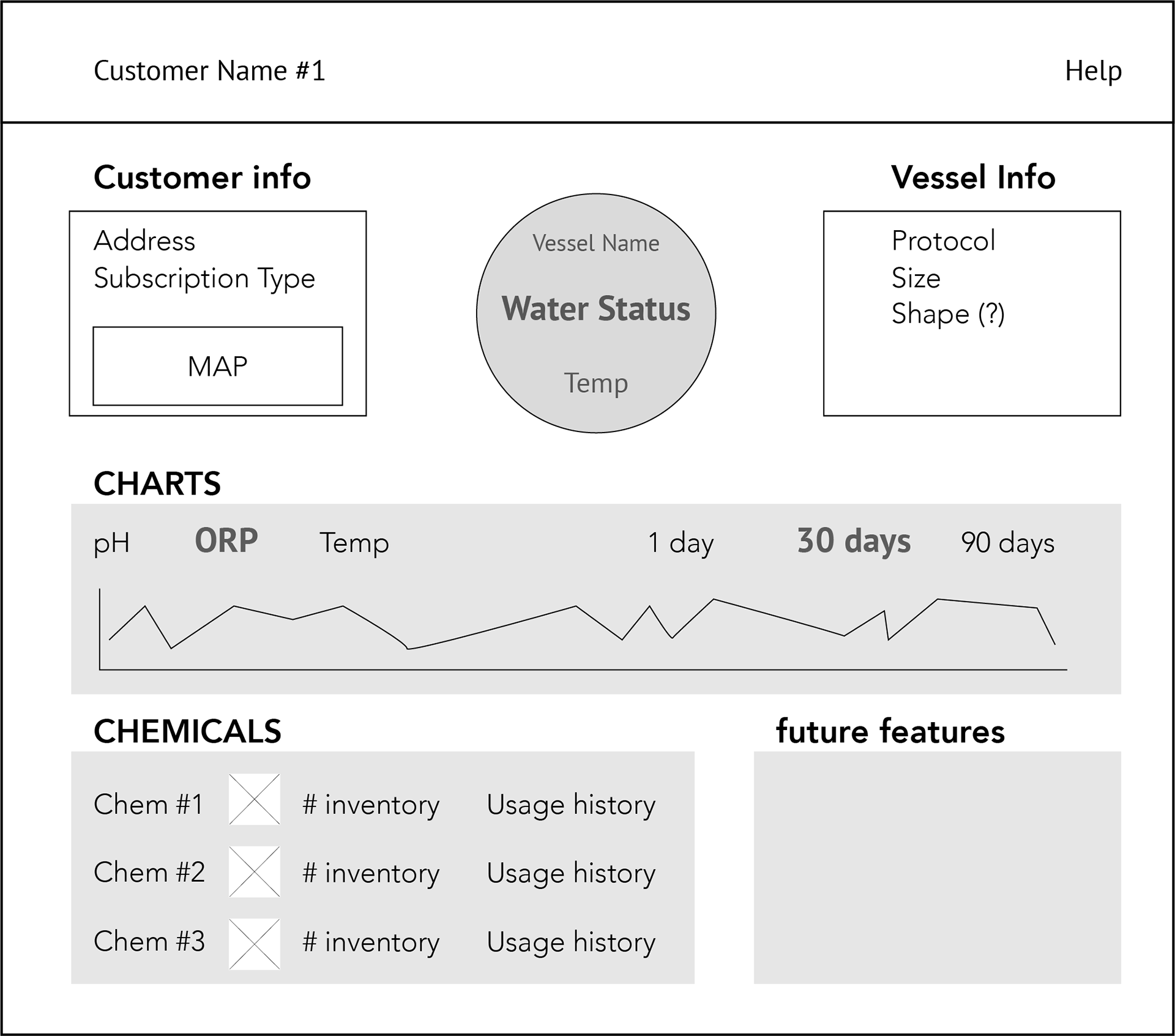 Here is the first implementation of the dashboard. If the user has more than one vessel, each will be shown in a tab.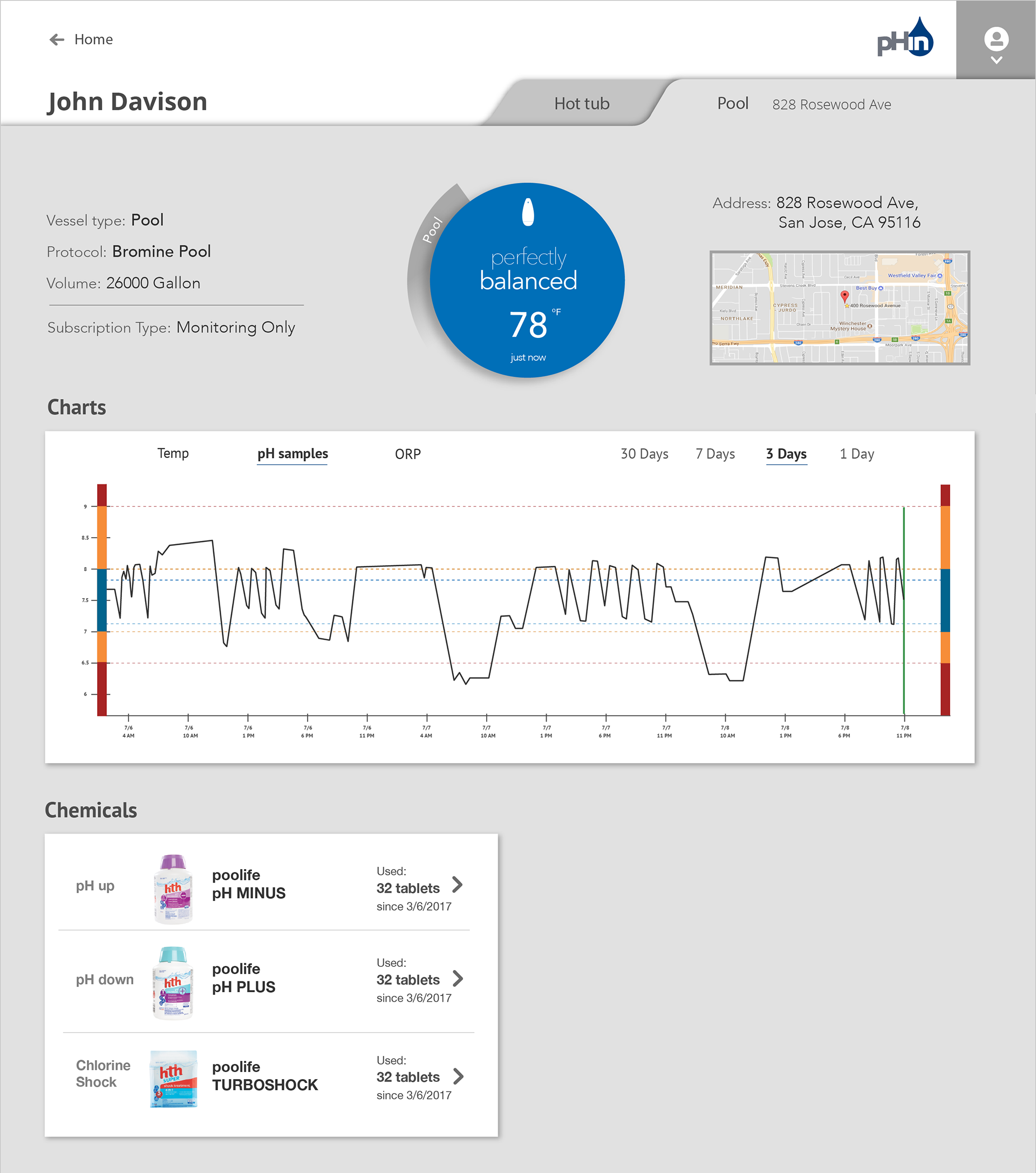 One year later we added two more sections to the dashboard: "App Actions" and "Water Report".
The screens below are the latest version of the "Partner Portal". The color coded circles show the status of customer's pools or hot-tubs. Big majority of our customers own only one vessel. The rows with two circles,  indicate two vessels under the same address.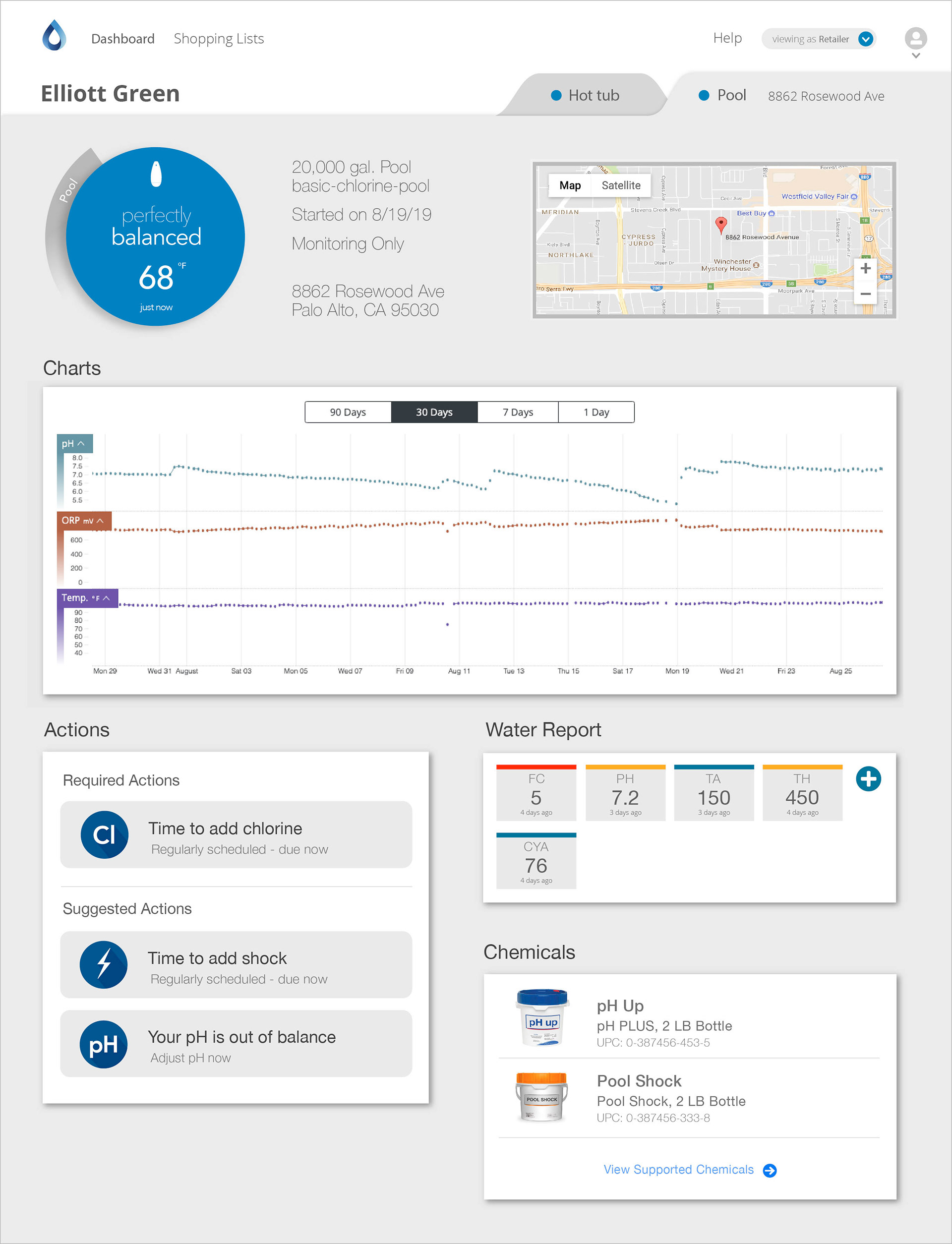 The portal is designed responsive to work on all screen sizes; phones, tablets and computers (considering pool techs that will use the portal on their daily route of checking multiple sites)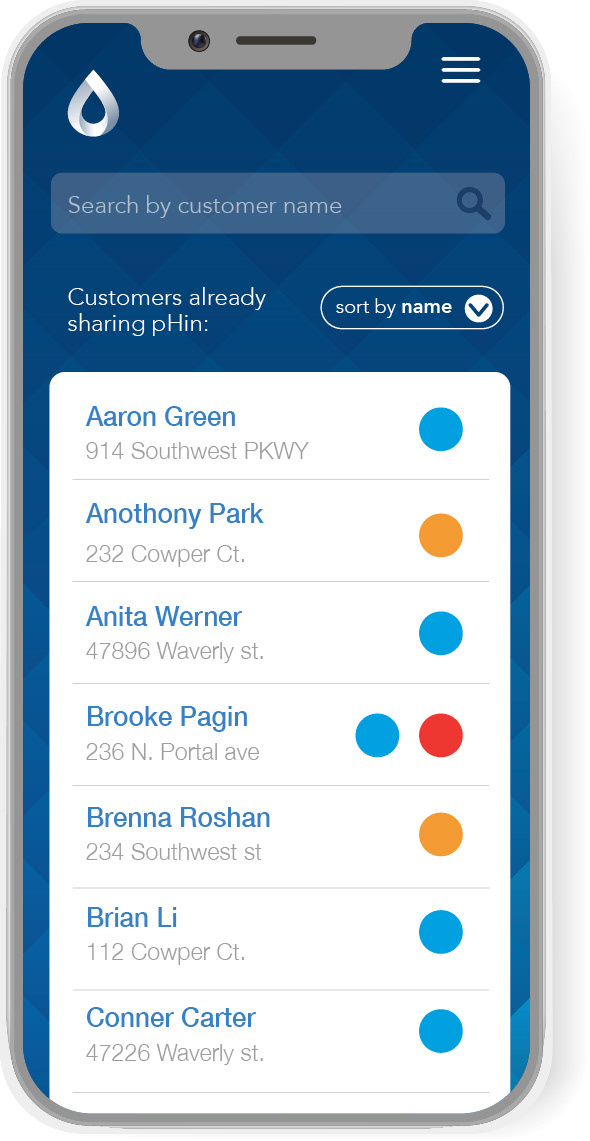 And at the end, here is an introductory video we created to introduce the Partner Portal to our business partners.