pHin Ready is a feature as simple as installation of a tee into a pipe that exits the hot tub pump. This is easier if done while manufacturing the hot-tub. If the hot-tub is
pHin Ready
hot-tub owners can simply screw an inline pHin into the tee (without needing professional help) and use a pHin to have their water monitored.
The purpose of this project is to show the simplicity of adding this feature and to encourage hot tub manufacturers to make their product compatible with ours.
Length of Project: 1 weeks
I created a 19-second animation in Adobe After Effects that simplifies the concept in a 1,2,3 trend. The animation is fully vector and I exported it as json file as well as movie.
About 6 months after this project, our company managed to start multiple partnerships with hot-tub manufacturers.
1. I took a flat front-view picture of the hot tub we had in our lab.
2. Stylized the reference photo into a simple line drawing in Adobe Illustrator
3. Added more details to the illustration, and organized the layers ready to export into After Effects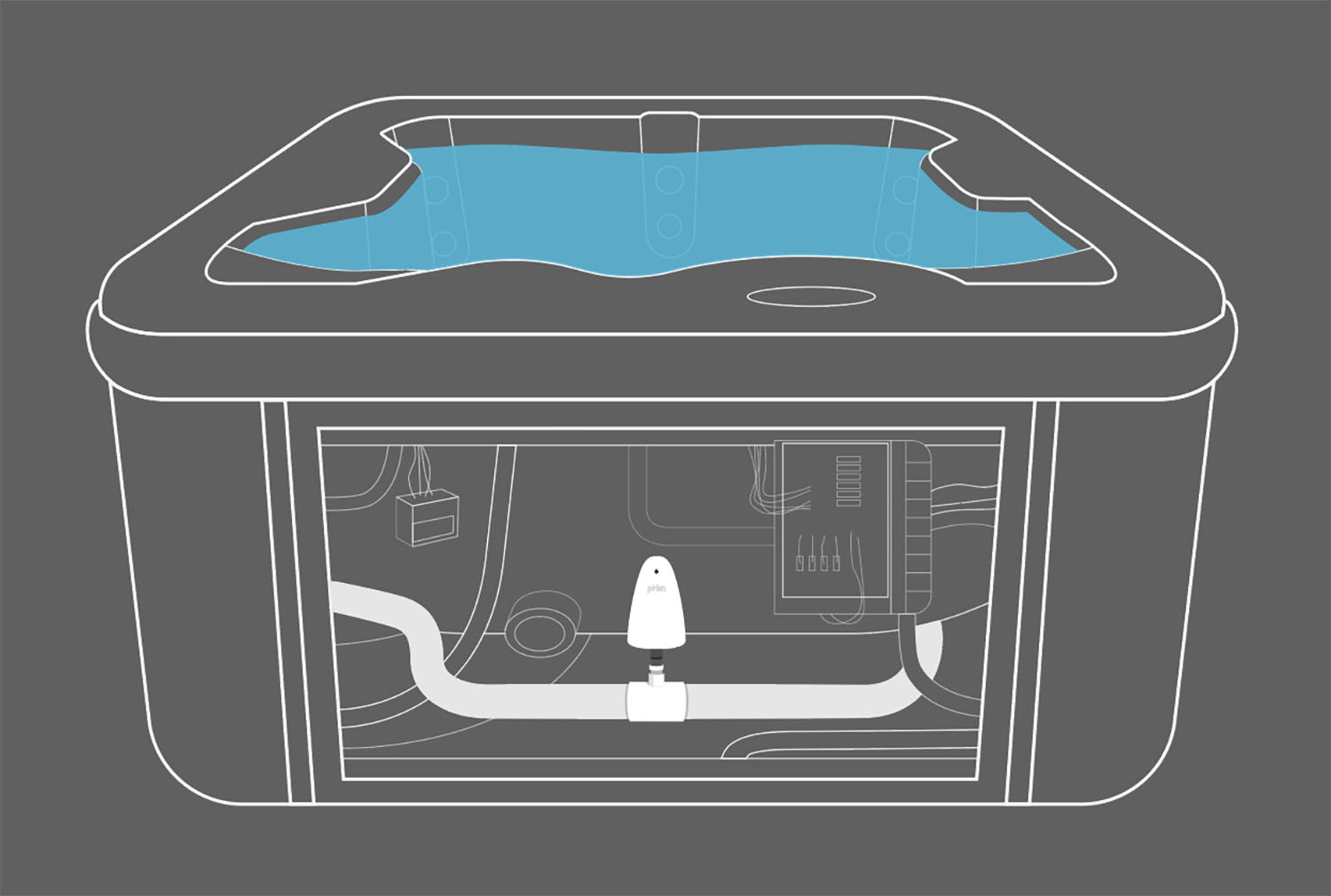 4. I animated it in AE using only vector shapes, so the output can be either a Lottie json file or a mov