I own 100% of the visual design and animation in this project
Hot tubs are either "pHin Ready" or they are not!
pHin Ready feature is as simple as installing a tee into one of the pipes exiting the hot tub water pump. Costumers can simply screw an inline pHin into the tee and have their water monitored.
The purpose of this project was showing the
simplicity of adding this feature
 and encouraging hot tub manufacturers to add and make their product compatible with ours. The output was a 12 sec animation for pHin website. Following is the process.
1. Took a flat front-view picture of the hot tub we wanted to show as reference
2. Stylized the reference photo into a simple line drawing in Adobe Illustrator
3. Added more details to the illustration, and organized the layers ready to export into After Effects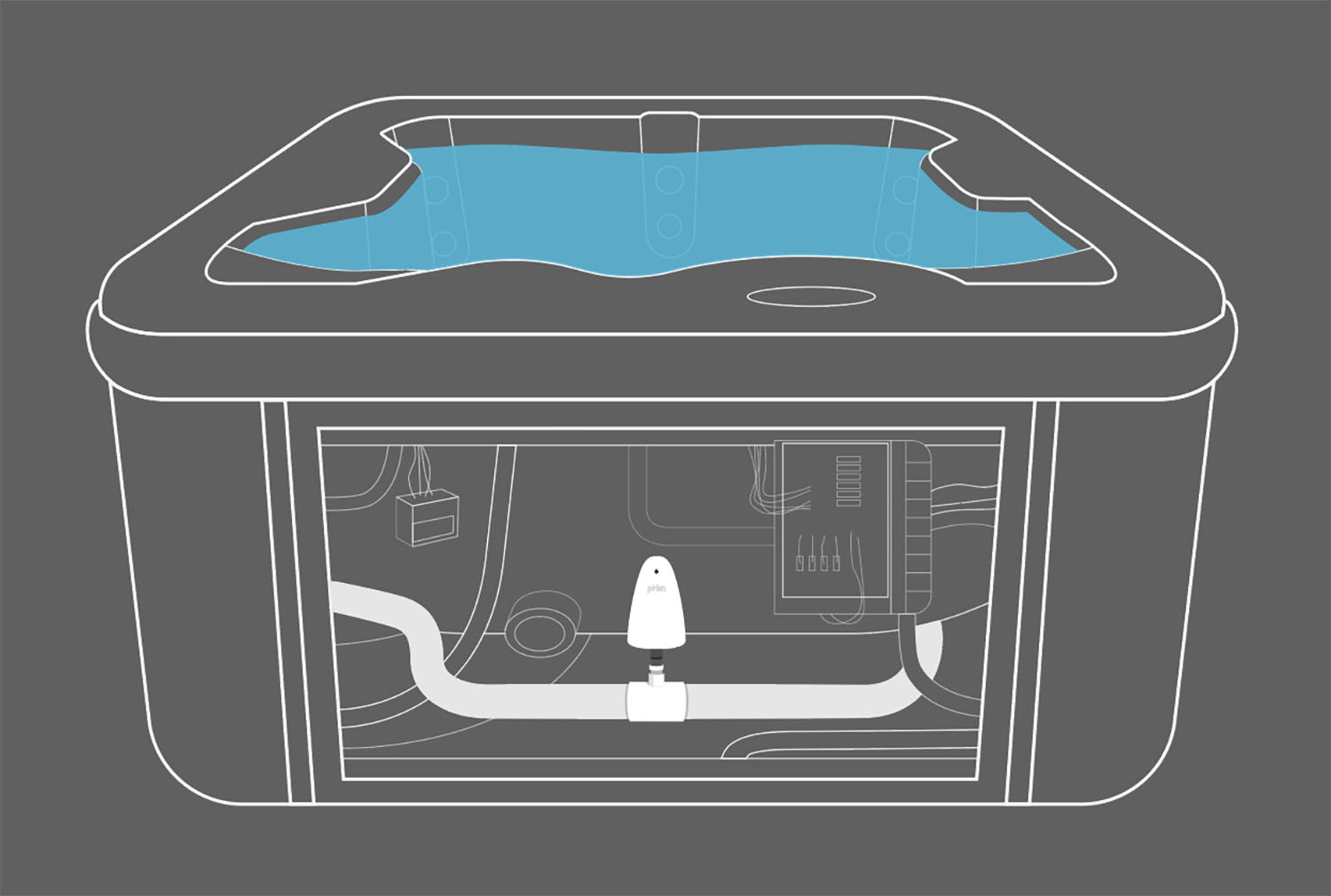 4. Animated it in AE using only vector shapes so the output can be either a Lottie json file or a mov