I own 100% of the visual design in this project
pHin mobile app comes free for the first year with the purchase of a device. When the subscription expires, app will encourage the customer to extend their subscription, otherwise they have access to a limited number of features.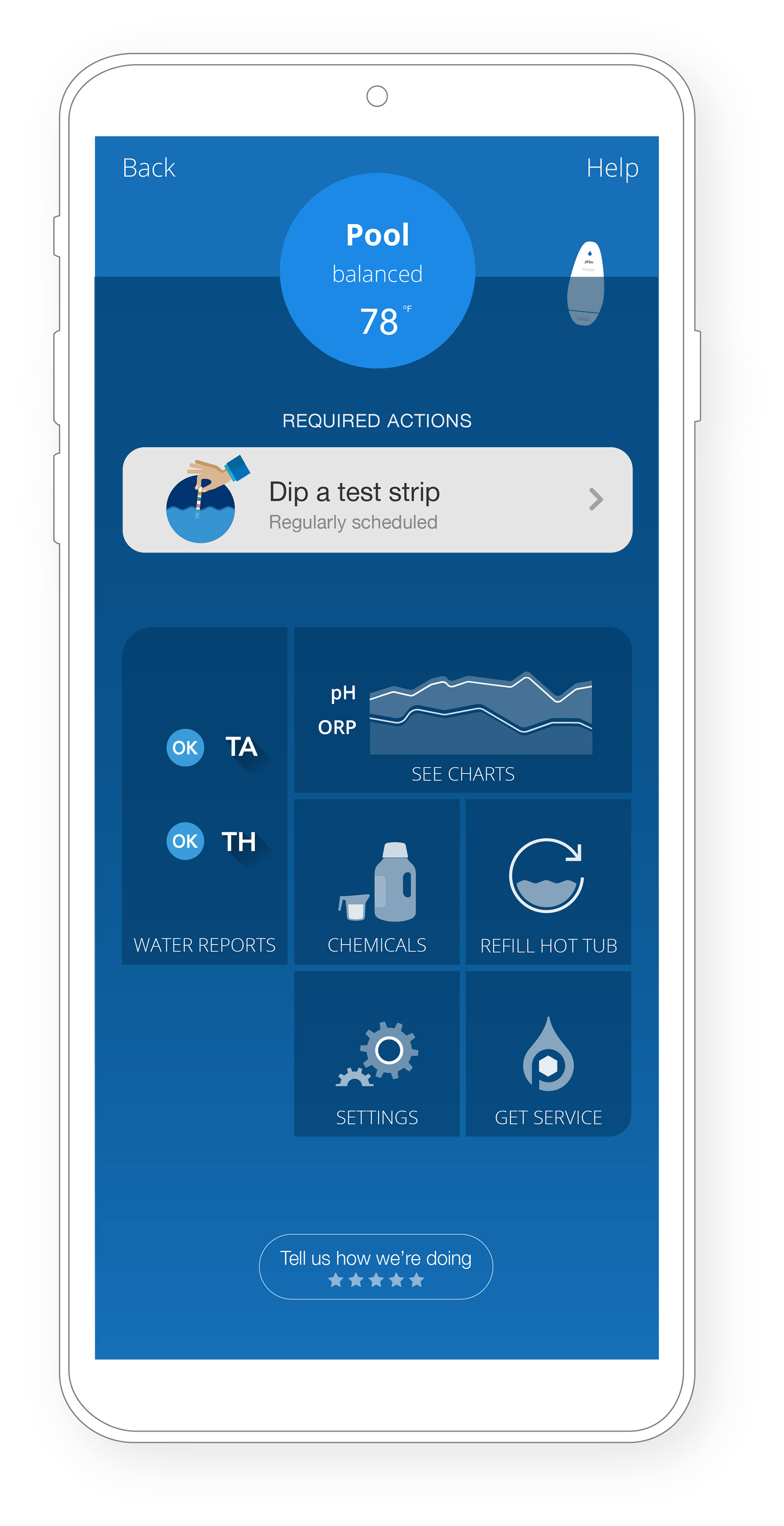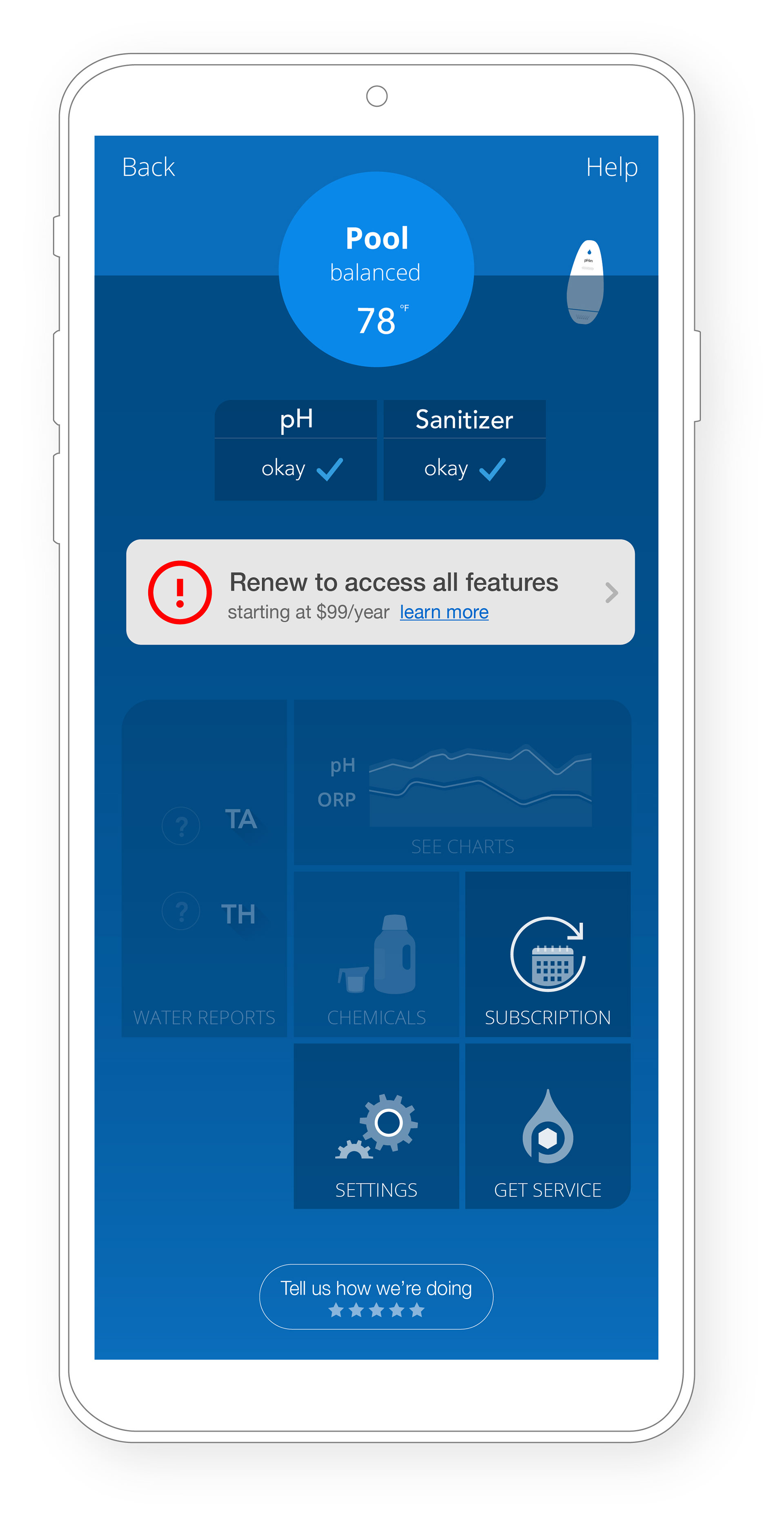 When costumers tap on "Renew to access all features" we want to remind them of all the advance features available with the subscription. 
These screens are not native (they are html) but because 100% of the customers will see them on mobile, they are designed for a mobile experience. The four following columns are some of the design and color ideas tested.



The following screenshots are pieces of the storyboard I created to show the pHin app's main features in a fun and engaging flow. The last screen is summary of it with CTA button which is "buy". Notes on the screenshots are first round reviews for developers.
(The storyboard and all assets were delivered to the web developer team for production)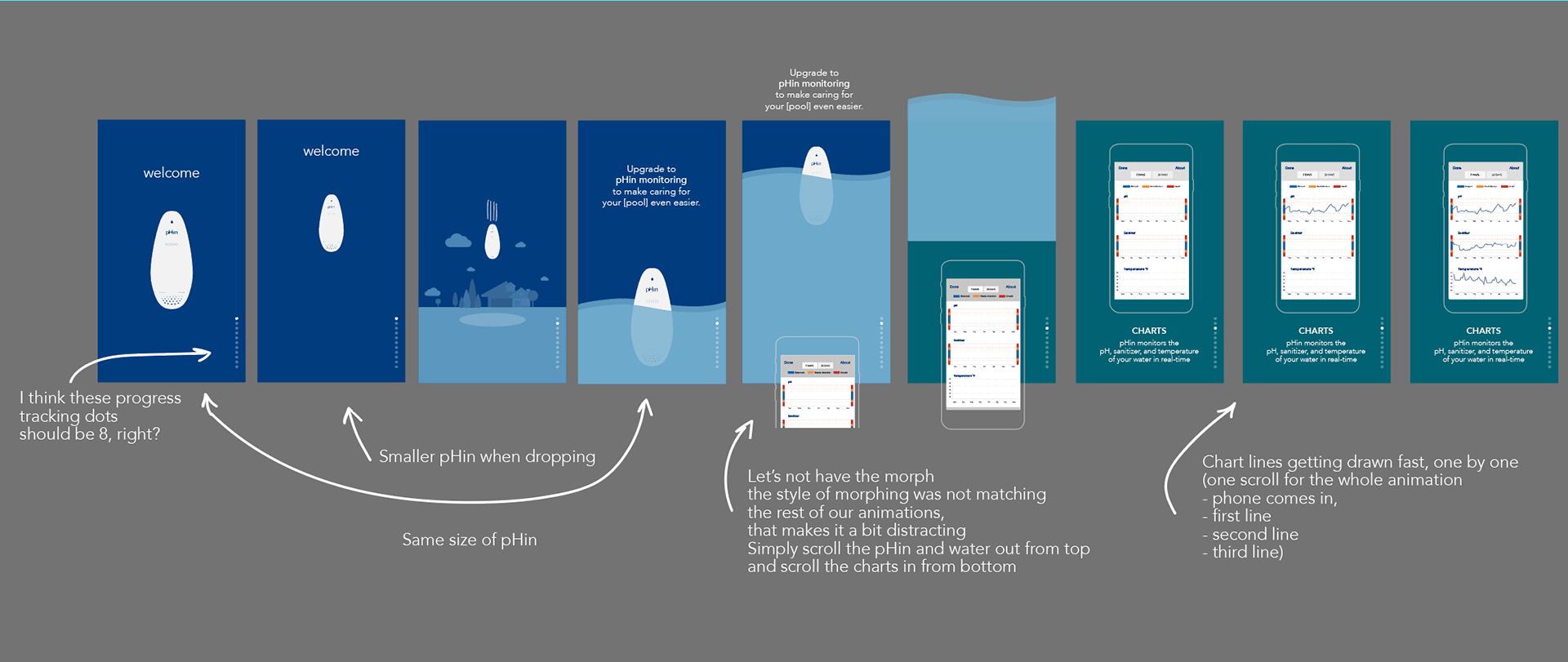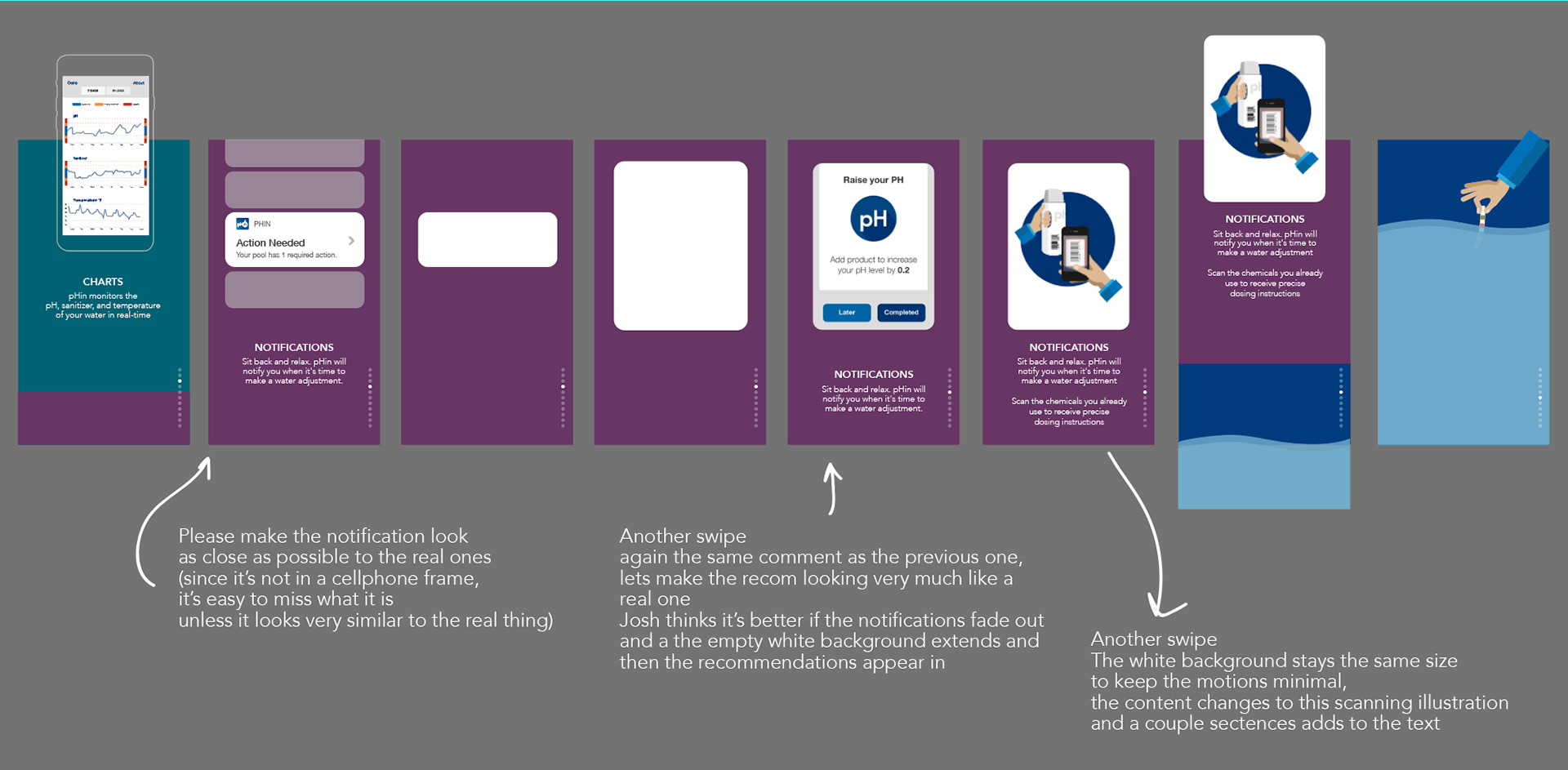 Here is the final result, when the customer taps on
Renew to access all features
:
(in the next release we are planning to improve the animations)