I own 100% of the visual design in this project
pHin offers two types of services, #1 pHin device monitors your water quality and gives you recommendations on how to keep the water balanced while you use your own pool/hot tub chemicals. #2 pHin device monitors your water quality and also pHin sends you all the chemicals you need to use.
For service #2, we used to send a fixed number of shipment to customers and provide them with chemicals they need based on their vessel type and size. By launching our newest feature, editable shipment, customers can edit their inventory and customize a shipment.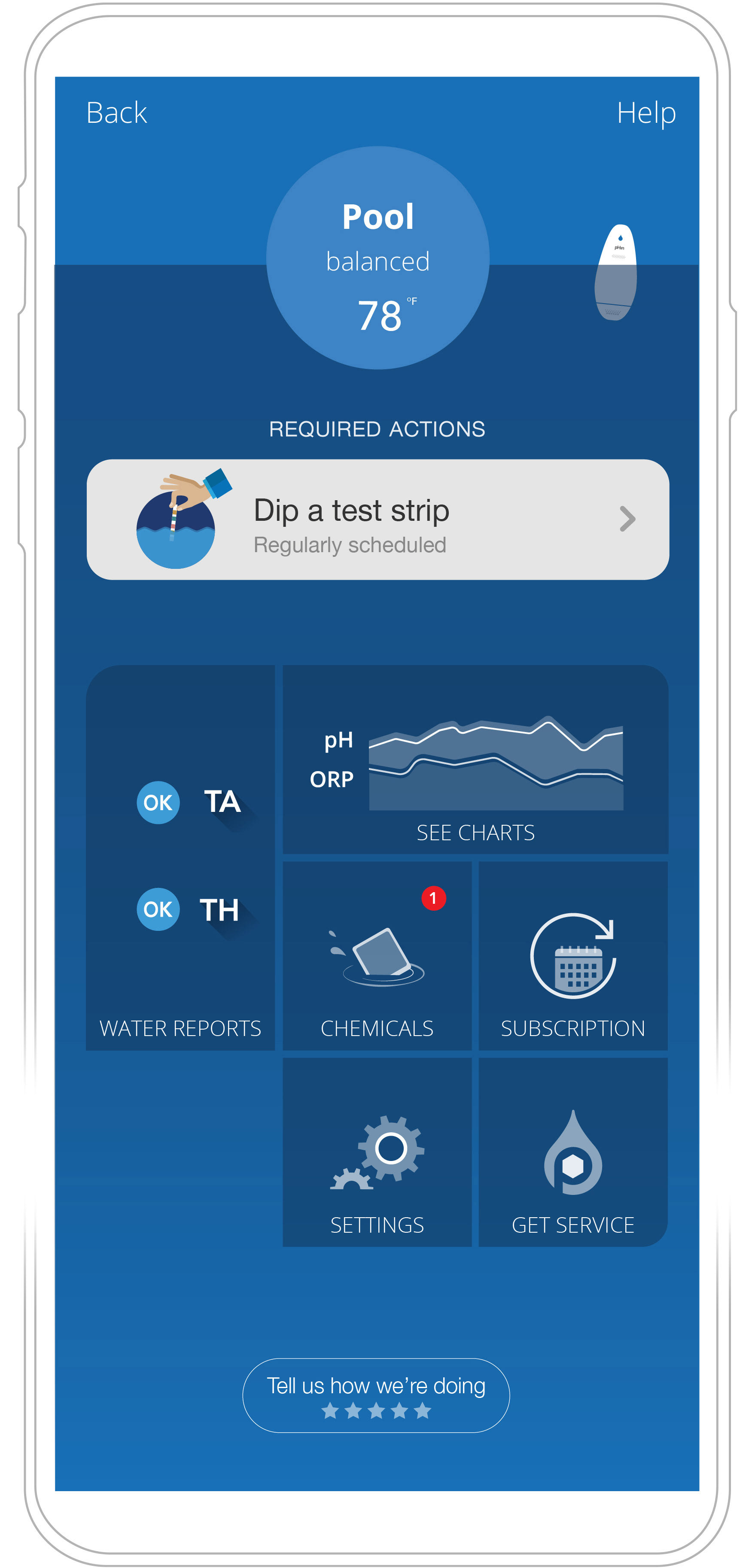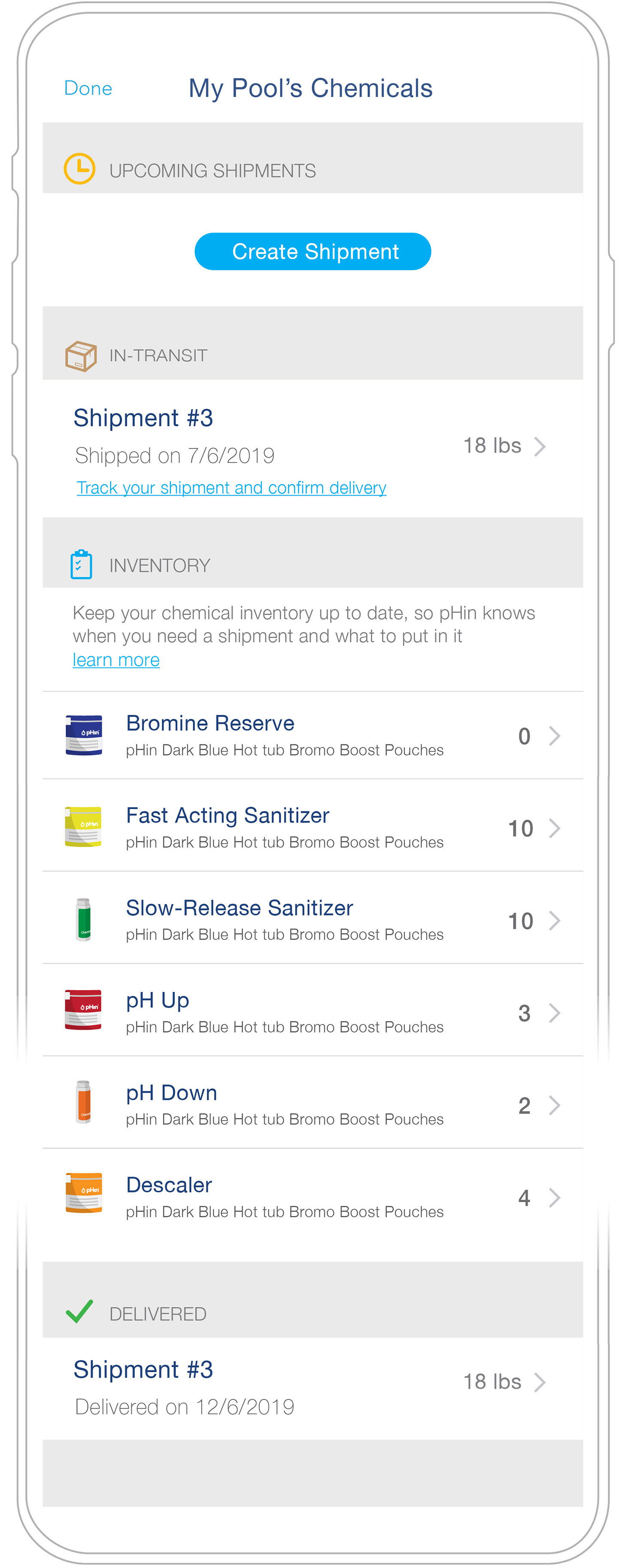 Customers can set their shipments on either Automatic or Manual. If set on manual, they need to create shipments manually and add any chemicals they are out or low. Also they will be able to track a shipment that is in transit or check their history of shipments.